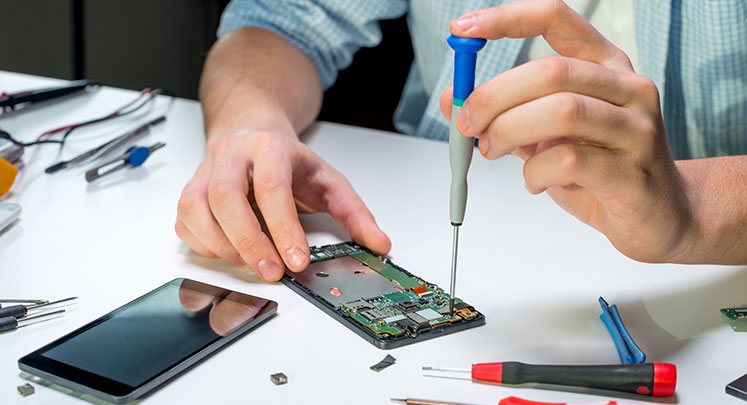 Have a Broken Cell Phone?
We Can Fix It!
Microworx repairs your most essential devices. The ones you carry with you every day. Just like our computer components, we have a large variety of cell phone hardware in stock. And for cell phone repairs, we include our labor fee right in the repair cost. No extra charges to be surprised by later. If we have the part, we will often have your phone fixed within a couple hours (tech time permitting). Don't walk around with a broken screen or a cell phone that won't charge. Stop in and have us make it like new.
We reserve the right to decline a repair if the phone is too damaged or if the cost of repair is greater than a new(er) replacement.
Don't see your cell phone model here? Call us at 585-271-0050 for more information.
iPhone Repairs
Samsung Repairs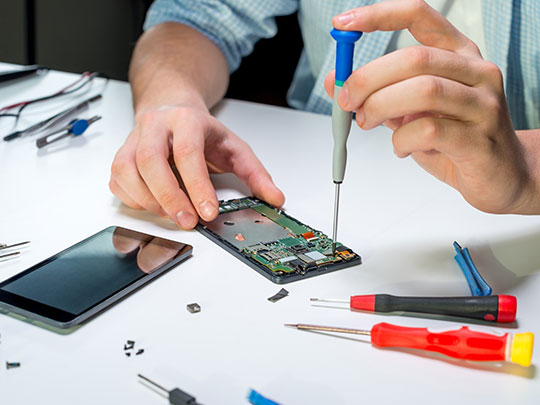 Your Local iPad, Tablet and Device Repair Center in Rochester, NY
We offer device repair services to all customers that come into the store. This is done on a first come first serve basis. Part must be in stock. The price for device repair depends on the device type and model and does not include sales tax. The price for each device is listed in the description. For some devices (cell phones and tablets) the price includes parts in the repair fee. Exactly what parts are included can be found in the description for each item. If additional parts are required, a repair technician will call you for approval before parts are replaced. You can pay for additional parts upon pickup. Any parts replaced shall become the property of Microworx.
All repair fees are paid upfront by the customer at time of check in. If additional parts are needed and approved by the customer, they will be paid for upon pick up.
Microworx offers a 30-day Guarantee on all repairs. Repaired devices must be brought into the store to redeem the 30-Day Guarantee.