Home Users.
Not Born in the Digital Age or Just Need Some Technical Help?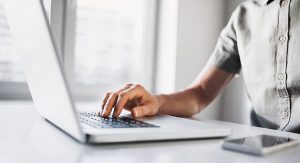 Twenty years ago, we sold you your first computer.
Fifteen years ago, we helped you get on AOL.
Ten years ago, we connected your broadband and got you into your online banking.
Five years ago, we helped you add your laptop and tablets to your network.
Now, most households have multiple connected devices- tablets, phones, laptops, desktops, etc. And you're adding lights, cameras, thermostats, garage doors, door locks, and the devices of tomorrow.
We've been with you through all of it, providing security, connectivity, data recovery and backup. We understand how important it is to keep you on-line with banking, email, and entertainment-not to mention Facebook, Twitter, LinkedIn, and Pinterest.
We can help you manage your essential data. Whether you have digital photos, videos, songs, or movies, we help keep your data safe from hackers, spammers, phishers, and spoofers. We offer Guaranteed Managed Anti-Virus to keep cyber criminals at bay.
Of course, nothing keeps your data safe like making sure you have a current back up. Microworx carries a full stock of external devices or can recommend a cloud storage option to best suit your needs.
So even though technology changes quickly, at Microworx, our commitment to our customers remains the same. Our knowledgeable and friendly sales and technical staff are always here to help. Stop in to our fully stocked retail store and see how we can help you today!
Solutions that fit your market