Client Relationships Don't End at the Office Door.
We'll Keep you Mobile, Productive, and Compliant.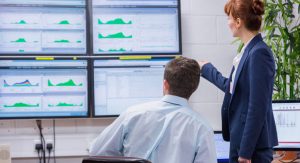 From the Securities Exchange Act of 1934 to the Dodd-Frank Act of 2010, financial organizations have had to deal with a host of regulations.
A large portion of these regulations pertains to how financial and legal businesses manage data. This data must now be stored, encrypted, and backed up, in line with these laws. Legal organizations also face the added challenge of maintaining attorney-client privilege. Unfortunately, this also places extraordinary restrictions on mobility, customer relationship management, and office productivity.
That's why Microworx helps legal & financial firms implement IT systems that handle data as required, supplemented with laptop computers and other secondary devices to help you conduct business efficiently and effectively.
Solutions that fit your market