Gaming and Virtual Reality.
Custom PCs With a Competitive Edge.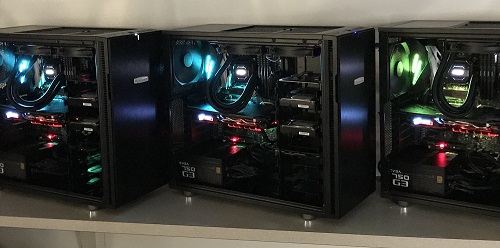 In the increasingly popular world of PC Gaming, Microworx shares your passion for high frame rates and low temperatures. We speak the language of PC gaming whether you are playing the latest AAA Steam title, live-streaming your gaming session, or crushing the eSport competition. Microworx would love to put together your next custom gaming desktop.
Interested in the exciting new experience of Virtual Reality? We can make sure your new gaming PC is officially VR Ready.
Looking for portable performance? We carry high-quality laptops that can keep you in the game.
Already have a gaming PC that needs an upgrade? Microworx carries a large variety of the components needed to soup up your rig. We can install a new video card, add liquid cooling, or make it shine with custom lighting. We also carry killer mechanical keyboards, gaming mice, and gaming headsets, so you can get that extra competitive edge!
Solutions that fit your market