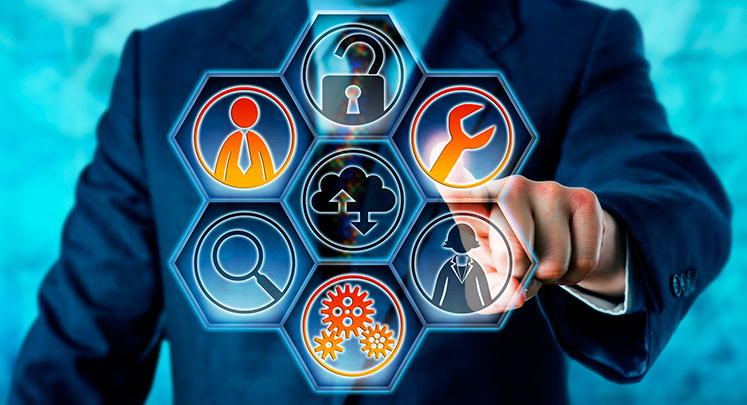 Managed Services.
Giving You Piece of Mind.
Many small businesses benefit from outsourcing their IT Service Management. You can focus on what you do best, while feeling confident that Microworx is doing what we do best-preventing and solving your IT problems. And better yet-we're local! When you team with Microworx, you will never be outsourced.
We offer a comprehensive, affordable solution for supporting and managing the overall health of your entire network. With a combination of tools, we monitor, manage, and track all the components of your IT infrastructure to ensure your systems are optimized and your business can perform at its best. With our proactive approach, we help to prevent IT issues before they happen.
Your IT Infrastructure Is Our Priority!
With Microworx as your outsourced IT partner, you will experience:
Less Downtime - By focusing on prevention and resolving problems faster we provide you with improved productivity.
Fewer Day-to-Day Issues - Proactive maintenance keeps your business moving forward, not dealing with errors, malware, etc.
A Predictable and Affordable IT Budget - Know your IT expenses ahead of time and avoid surprises.
A Safer Network – World-class protection from viruses, malware, spyware, ransomware, etc. We keep your systems updated to make your network a safe place to do business.
Business Continuity – Backups are critical, but for each customer with our server Managed Services, we also have a Disaster Recovery plan to get you back in business ASAP.
Confidence - Knowing your business is in good hands 24x7 with people that care as much as you do.
Agility - Enabling your business to achieve its mission while adapting to changes and challenges quickly.
Prioritized Service – We make your business a priority, and service you accordingly.