Microworx Purpose-Built Point of Sale.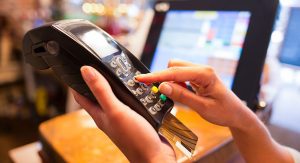 Your POS system is the lifeblood of your business. We'll make sure it is up and running, reliably and securely.
Microworx offers PCI compliant IT solutions, designed to suit your business's specific needs. We can assist you with firewalls, system security, protecting stored data, and creating encrypted transmissions for cardholder data. We create private, secure networks for you while providing "guest" networks for your clientele. We will also work with you to ensure you have strong information security policies and access control measures.
We support POS Software including (but not limited to) the following:
Spot
Retail Management System (RMS)
Retail Management Hero (RMH)
Micros
Pixel POS
Quickbooks POS
With 25 years of experience, Microworx can provide purpose-built PCs and Servers to exactly fit your needs. We will configure your PC and Servers for your industry specific requirements, including 32 and 64 bit operating systems, small-form-factor PCs, and legacy connections (serial/parallel ports, PS2, etc).
Solutions that fit your market