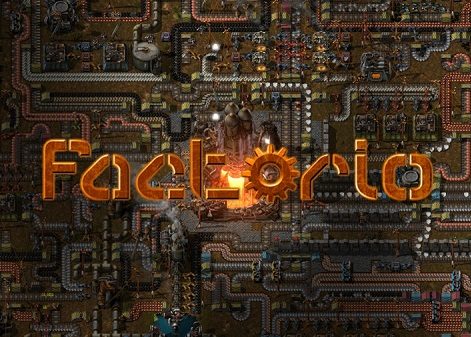 This year's Steam awards saw the usual array of AA games up for awards, but there were a few surprising indy games in the mix. Leading the list of interesting candidates was the Early Access title Factorio.
Anyone who's ever played a Builder Sandbox will tell you the same cheesy thing: The only limits are your imagination! Well, in Factorio's case, that can actually be true. Players start the game as a lone, crashed engineer on as alien world with nothing but a simple mining machine with no goal but the desire to return to space.
A short while later, you won't care about space. You'll be doing math to see if you can balance how many metal plates per hour you need to make your next suit of armor, juggling your massive factory's energy consumption, and trying to manage you pollution rates to avoid angering the natives. And if things get a little too lively, you can always bring in a few hundred friends to help you out. Factorio's amazingly robust multi-player system can handle anything from Steam connections between a handful of players right up to dedicated servers with hundreds of insane, crashed builders.
If you've ever thought that the most hellish Minecraft mods were too simple, the vanilla game of Factorio will blow that away. But Factorio also sports a devoted mod community that can turn your simple day of fighting aliens and building batteries into complex multi-stage processes for arcane chemical production.
Want to know more? Check out Markiplier's Factorio Playthrough!
Looking for a new Gaming PC to support your giant factory? Let Microworx help you find just the right configuration! Check out our concept machines here:
https://www.microworx.com/pre-built-solutions/gaming-systems/